My once and former self, Esau Radio Studio, is officially no more.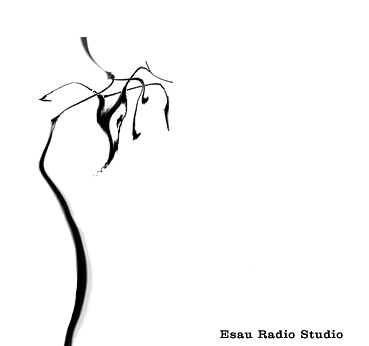 Apparently, I let the esauradiostudio.com domain expire on September 19th, ten years after registering it. I don't actually remember receiving a renewal notice prior to expiry, but ultimately it's for the best and I'm not especially eager to spend on my vanity more than I do already. Esau Radio Studio was the project name I used for slightly more melodic, occasionally beat-oriented music, which I haven't really used since 2004, but have kept alive just in case I ever wanted to use the name again.
At the time of the project, I was obsessed with synth music and modular synthesis, especially synth music absent of drum machines when electronic percussion sounds were all programmed, like late-70s stuff by Human League, OMD, and Cluster, and other things like the first two Skinny Puppy records, David Kristian's modular synth records and the stuff Suction Records was putting out in the early 2000s. I didn't have a hardware modular synth then, so all sounds were programmed from scratch using only the Vaz Modular software.
The output under the name is by no means great, much of it was a learning effort in developing a personal style, but it has retained some charm. I'll keep it available here, but I can do without paying the annual $25 to keep the domain name alive for no good reason.